Mecca x Alberto's MOKA T-shirt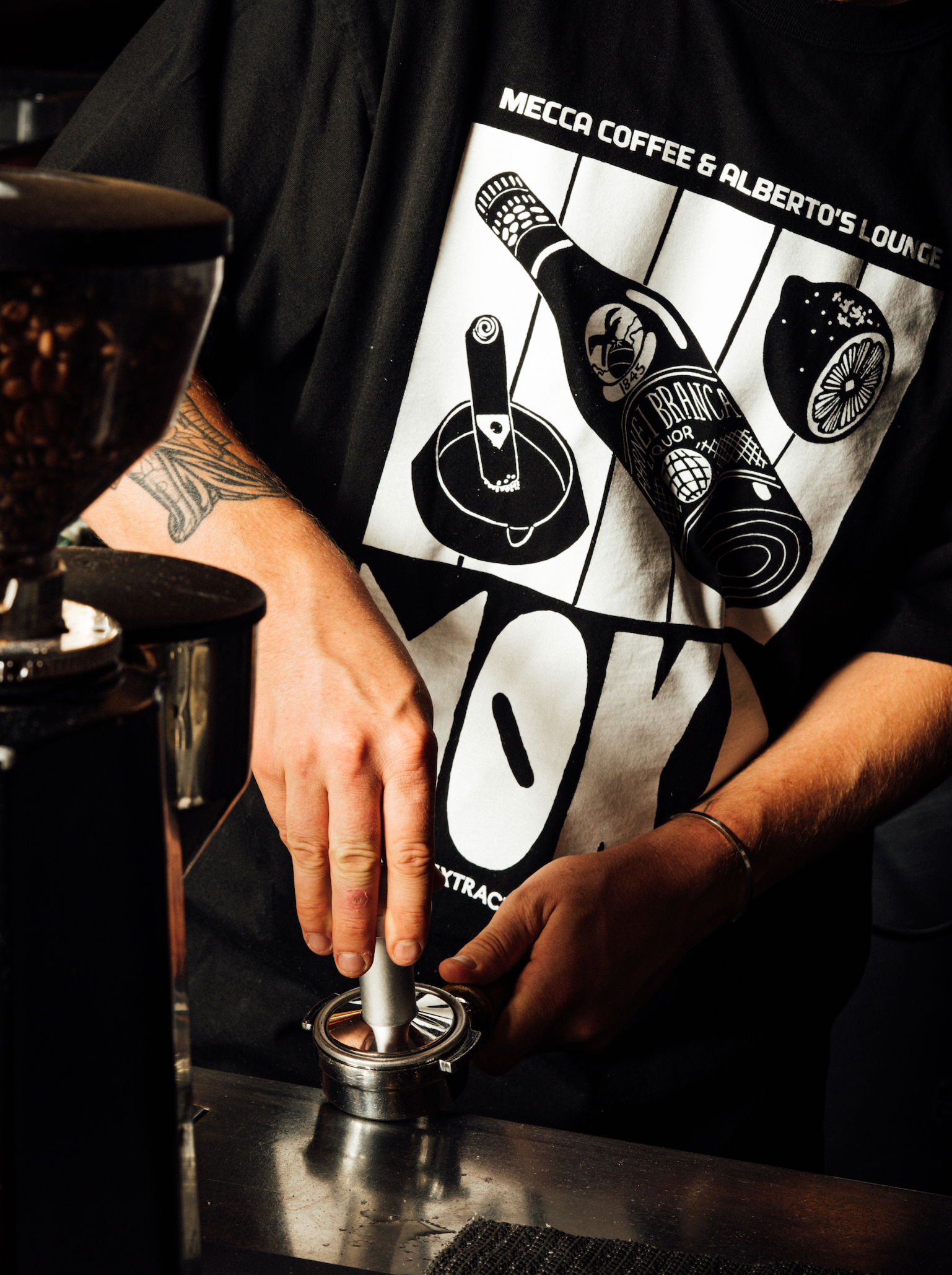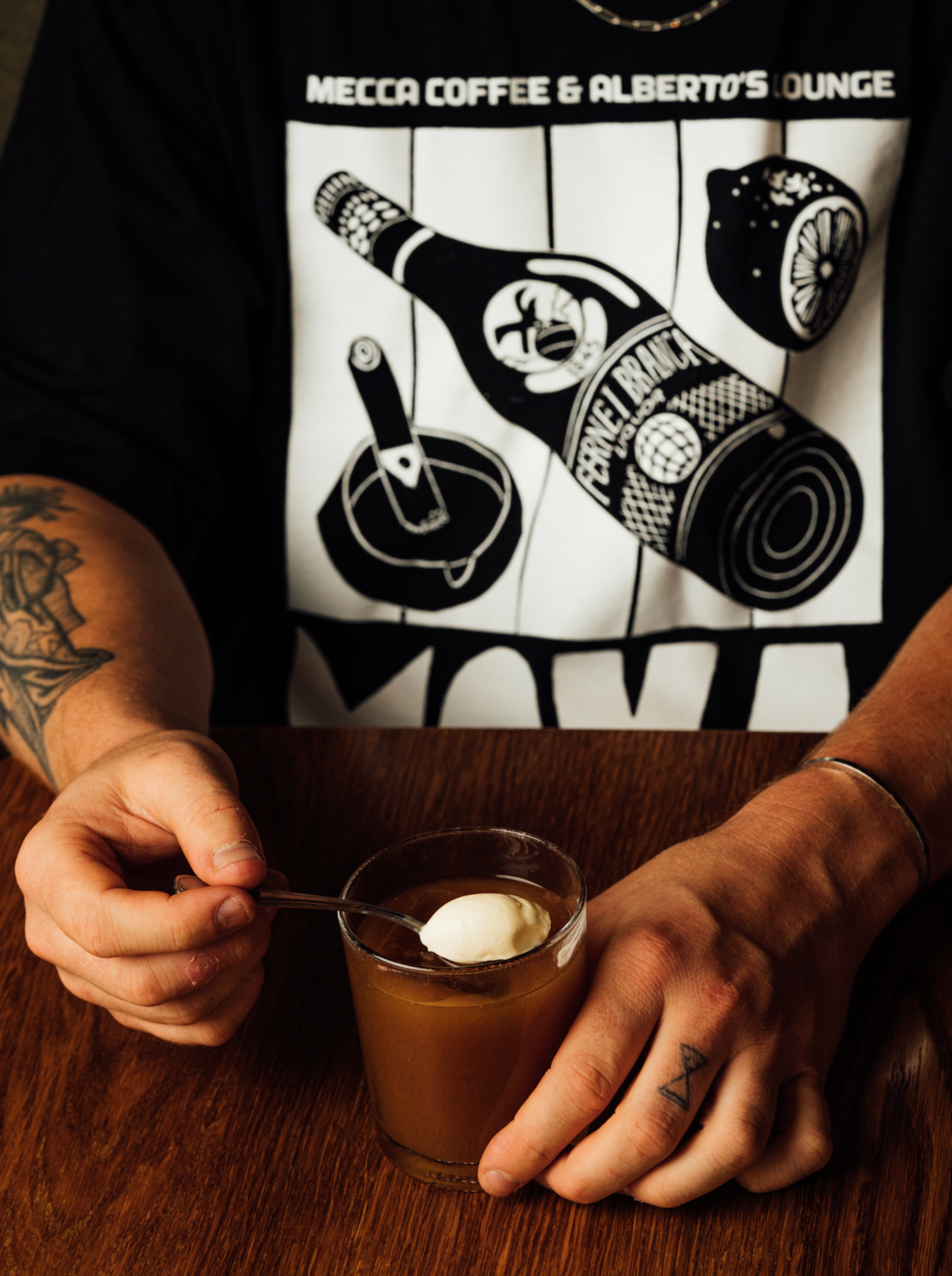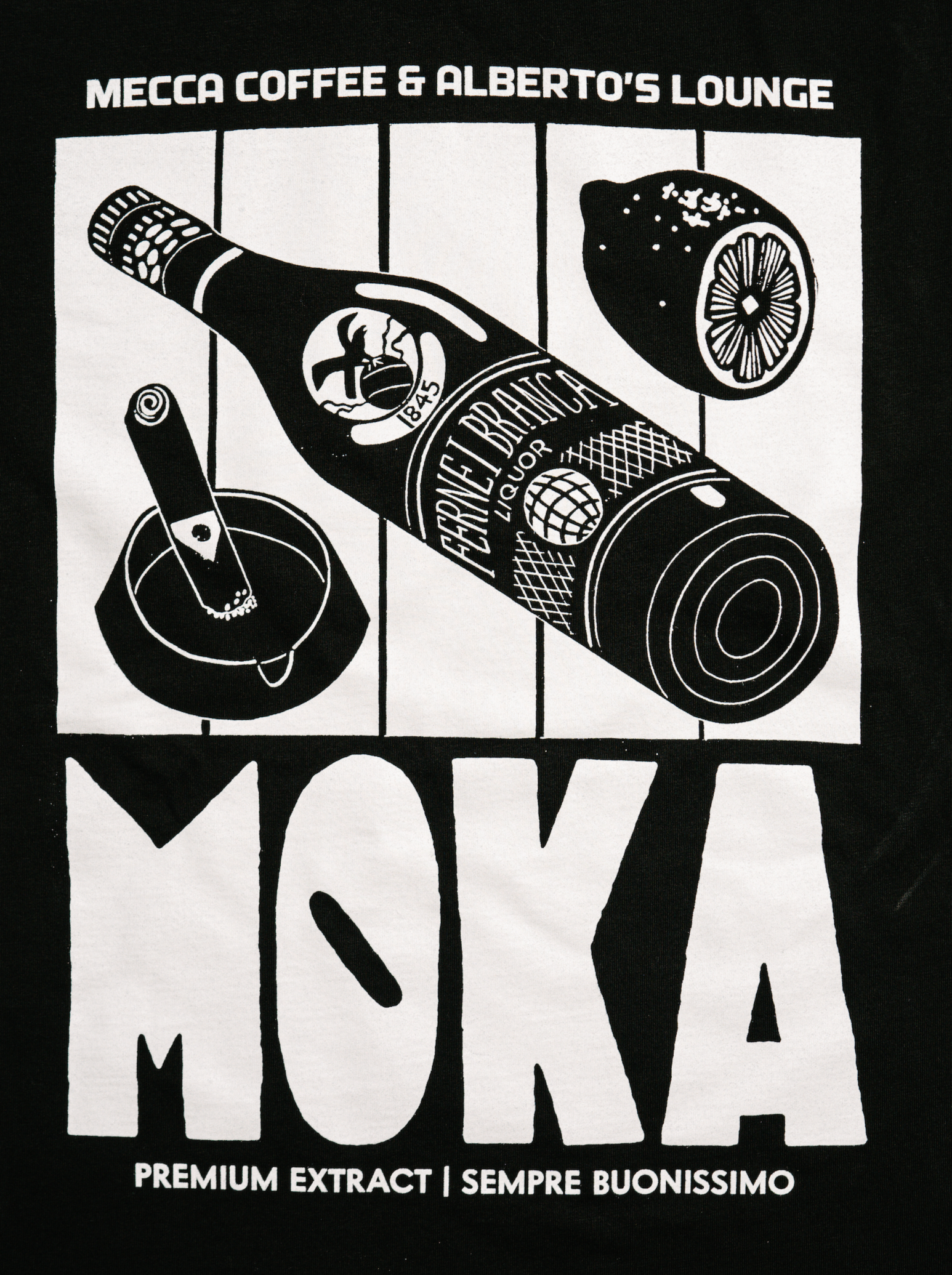 MOKA label art was created by Allie Webb, a hand cut, graphic ode to the great, black, cup of camaraderie. Coffee!

This piece doesn't just feature on the coffee bags, but has been printed onto a very limited run of locally produced, handwoven tee shirts from Pseushi. Silkscreen printed at Ssweatshop. 
100% cotton.